OUR SERIVICES
We offer a wide range of services
Whether you need a guide, interpreter, driver, or simply someone to help you have a great time in a foreign country, we've got it all!
guides
guides take you around, translate for you, know what to do etc.. your companions on the journey..
interpreters
visiting Shiraz for business ? our team of expert interpreters can help you navigate the busy and complicated Shirazy business
ACCOMMODATIONS
Gardens, historical sites, hotels and restaurants, Shiraz has it all and our team can help you find the perfect venue.
Our Team
Get to know our team
Our hand picked team of interpreters and guides will ensure you have a pleasant journey
our awesome customers
Client Testimonials
Dont't take our word for it – here's what our clients say:
Shirazguides.ir has been very helpful in connecting our citizens to the great wealth of beauties that is shiraz. The guides are truly a joy to work with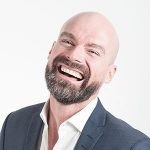 Max wilhem
I recently traveled to Shiraz and it was easily one of the greatest experiences of my life. Thanks to my wonderful guide who made this journey possible
Chauffina Carr
… oh wow where to even start…my trip to Shiraz was meant to be business only, Benyamin was a great interpreter and guide. I can't wait until I go back
Anne smith
We would love to hear from you!
Lorem ipsum dolor sit amet, at mei dolore tritani repudiandae. In his nemore temporibus consequuntur, vim ad prima vivendum consetetur. Viderer feugiat at pro, mea aperiam